---
We are a congregation of frequencies.
Helping people and pets, worldwide, since 1999 self-heal 24/7 to achieve remarkable levels of balance and well-being. At EMC² we strive to make your life better.
Discover the Power of YOU! Healing non-stop on AIM*
---
May Founder Call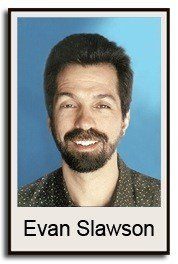 AIM Meditation 2:
The Instant Connection
Wednesday, August 19, 2020
Call completed
Listen here.
---
---
Take a virtual AIM Program Tray Tour with EMC² Founder Roberta Hladek. This short video will give you an inside look at the Quantum Consciousness Imprinting Device (QID) developed by EMC².
Current Resources & Events
The Book That Started It All
---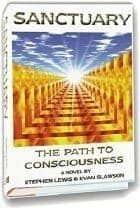 Read about the decades of work that preceded the evolution of AIM and about the ability and urgency for all of us to self-heal in our book, Sanctuary: The Path to Consciousness. A few chapters from the book are available online here, and you can now purchase the book in our online store with PayPal.

Topics on How to Live Better
---
---
Visits from AIM Participants
Verdine White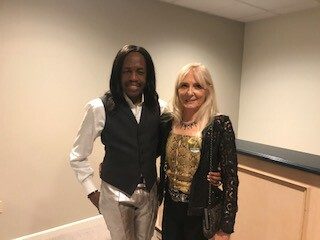 Another awesome night seeing my great friend and AIM paticipant/bass player supreme Verdine White with his amazing band Earth Wind And Fire!
---
Rakim
---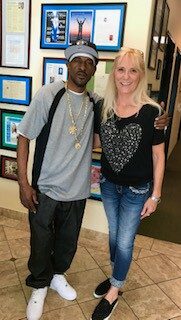 Great friend and AIM Program supporter musician Rakim
stopped in to say hello while performing in Las Vegas.
What a sweet man. Made our day!
---
Featured AIM Participant
Tina Foster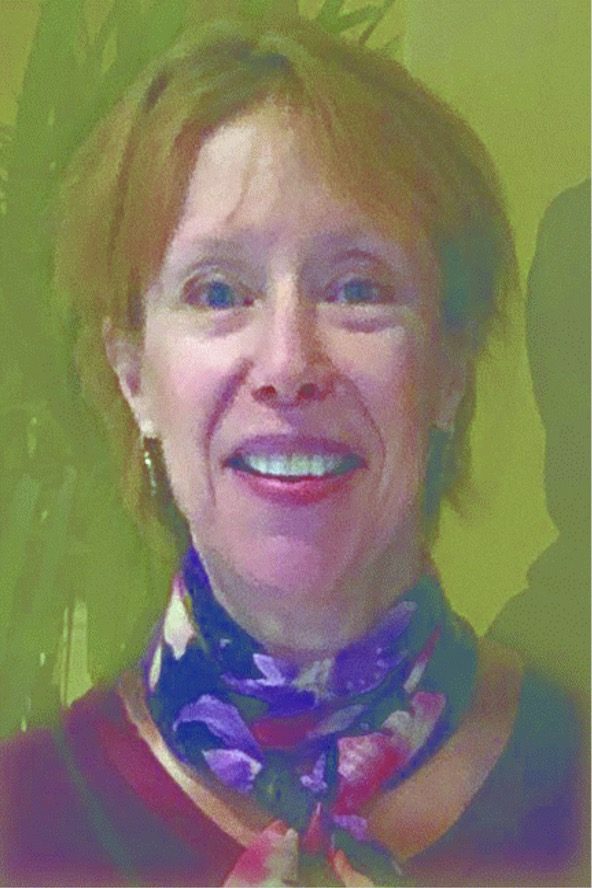 I met Patti M. in 2015 and we found out we had some common themes of metaphysical and spiritual subjects. She told me about the AIM program and I read'Sanctuary'. The previous four years I had been plagued with corneal abrasions and suffered from Fibromyalgia. In 2016I had another corneal abrasion, they are terribly debilitating.
I couldn't go out without sunglasses
and a hat. I had to wear sunglasses inside and missed about a month of work, the pain was unrelenting. During this time Patti put me on the AIM program and I started getting better right away! All of my symptoms started to subside. That year was a healing year for me, physically, spiritually and emotionally.
My husband of 30 years had died in20t5 and I was grieving as well. 2018 came and went without AIM but I was better at taking care of myself and I really believe the residual balancing effects of the program stayed with me. Now in2019 I'm back on AIM and life hasn't been better! My eyes have been abrasion free since 2016.
The Fibromyalgia is in remission. When it flares up I meditate more, exercise less, rest more and eat better. I believe a positive attitude is key. Patti is a powerful example of that for me. The alignment and energy balancing of AIM has made ALL the difference.
I am so much more focused and able to really show up and be present for life. I couldn't ask for more.
Thank you AIM!
---
Blankets For Charity
EMC2 Central Ladies dedicate their skills and time to make 120 blankets for Catholic Charities in Las Vegas and The Barbara Sinatra Foundation for Abused Children in Palm Desert, Ca. Helping to make a better world for those in need.

We are Vegas Strong!
AIM Essentials
---
Sign Up Here to Receive our Weekly Newsletter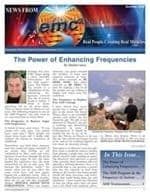 News about newly-revealed balancing-energies,
featured stories about experiences on AIM,
announcements for upcoming talks and more.
Click here to read our newsletter!
Fill out the information below to receive our weekly newsletter!

---
*EMC² Disclosure: AIM Energetic Balancing is not medicine or healthcare and it does not diagnose, treat, prevent or cure disease. EMC²'s holographic, spiritual technology helps you heal energetic imbalances in consciousness, where everything is created and where all true healing occurs. Only you can heal you – AIM assists you in doing so, 24/7. Imbalances in consciousness are what EMC² believes to be the predispositions, precursors or potentials for eventual negative manifestation, unless healed by you. Once healed from your consciousness, imbalances are gone for good and can neither manifest nor be passed on to offspring. Hence the phrase "Become the first in the history of your family with no family history, (except the good stuff)". Just as every individual is unique, every AIM participant's healing experience is unique to them.