---
We are a congregation of frequencies. Helping people and pets, worldwide, since 1999 self-heal 24/7 to achieve remarkable levels of balance and well-being. At EMC² we strive to make your life better.
Discover the Power of YOU! Healing non-stop on AIM*
---
November 2022
Founder Call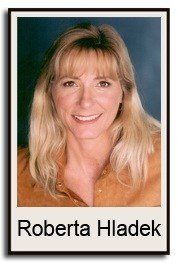 ---
---
Take a virtual AIM Program Tray Tour with EMC² Founder Roberta Hladek. This short video will give you an inside look at the Quantum Consciousness Imprinting Device (QID) developed by EMC².
Current Resources & Events
The Book That Started It All
---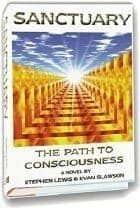 Read about the decades of work that preceded the evolution of AIM and about the ability and urgency for all of us to self-heal in our book, Sanctuary: The Path to Consciousness. A few chapters from the book are available online here, and you can now purchase the book in our online store with PayPal.

Topics on How to Live Better
---
---
Visits from AIM Participants
Verdine White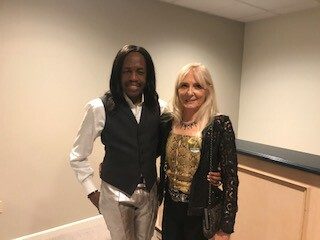 Another awesome night seeing my great friend and AIM paticipant/bass player supreme Verdine White with his amazing band Earth Wind And Fire!
---
Rakim
---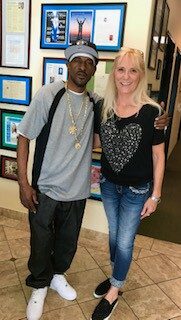 Great friend and AIM Program supporter musician Rakim
stopped in to say hello while performing in Las Vegas.
What a sweet man. Made our day!
---
Featured AIM Participant Mohamed Kouadri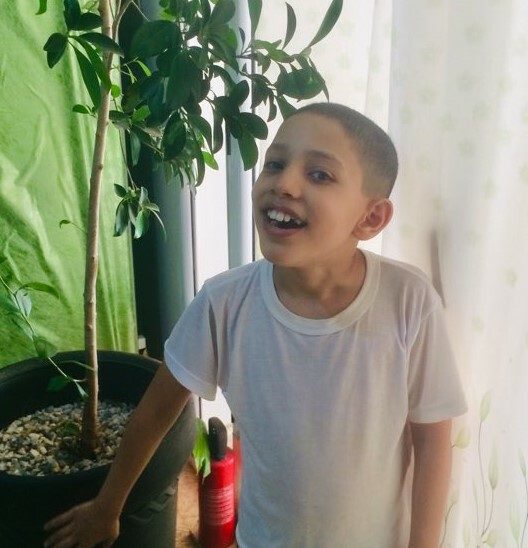 I, Mohamed Kouadri, testify that:
From 2020, I subscribed my autistic son, Islem, in EMC² s AIM Program on a scholarship, and I noticed positive changes in behavior and other areas. Meanwhile, I bought and read the book Sanctuary: The Path to Consciousness, a novel by EMC² Founders Stephen Lewis & Evan Slawson, that make me understand how and why it works.
In 2021, I noticed dramatic changes in my son.
These are the least not the last:
- He has no bad breath
- He wants to play with us all the time
- He stopped vomiting after eating
- He runs on his two feet equally, not like before, where
he used one foot more than the other
- Start to sing, with these words "lalalalala..."
- Start to make his eyes bigger when he looks at us, to
make us understand that he is feeling angry
- He has more eye contact
- He brushes his teeth alone
- He use the toilet alone
All that time I was assisted by my guardian angel, my wonderful EMC² Independent Facilitator who provided me with all the information and guidance needed to assist the process.
Together we are overcoming AUTISM, we are grateful to you.
And the best is still to come. Islem will be self-healed soon.
Mohamed Kouadri
Algeria
---
Blankets For Charity




EMC2 Central Ladies dedicate their skills and time to make 120 blankets for Catholic Charities in Las Vegas and The Barbara Sinatra Foundation for Abused Children in Palm Desert, Ca. Helping to make a better world for those in need.

We are Vegas Strong!


AIM Essentials
---
Sign Up Here to Receive our Weekly Newsletter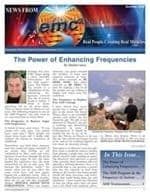 News about newly-revealed balancing-energies,
featured stories about experiences on AIM,
announcements for upcoming talks and more.
Click here to read our newsletter!
Fill out the information below to receive our weekly newsletter!

---
*EMC² Disclosure: AIM Energetic Balancing is not medicine or healthcare and it does not diagnose, treat, prevent or cure disease. EMC²'s holographic, spiritual technology helps you heal energetic imbalances in consciousness, where everything is created and where all true healing occurs. Only you can heal you – AIM assists you in doing so, 24/7. Imbalances in consciousness are what EMC² believes to be the predispositions, precursors or potentials for eventual negative manifestation, unless healed by you. Once healed from your consciousness, imbalances are gone for good and can neither manifest nor be passed on to offspring. Hence the phrase "Become the first in the history of your family with no family history, (except the good stuff)". Just as every individual is unique, every AIM participant's healing experience is unique to them.