---
We are a congregation of frequencies. Helping people and pets, worldwide, since 1999 self-heal 24/7 to achieve remarkable levels of balance and well-being. At EMC² we strive to make your life better.
Discover the Power of YOU! Healing non-stop on AIM*
---
August 2023
Founder Call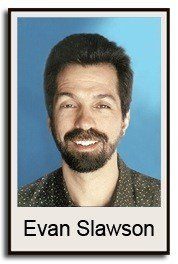 Revolution Then Evolution On The AIM Program
Founder call with Evan Slawson
How many times have you heard or used the phrase "hurry up and wait"? Well here we are again because sometimes it applies to the AIM Program.
Tune in to hear about Revolution then Evolution in the subtle-energy self.
(No AIs were employed or harmed in the creation of this call.)
Call completed
Click here for the recording
---
---
Take a virtual AIM Program Tray Tour with EMC² Founder Roberta Hladek. This short video will give you an inside look at the Quantum Consciousness Imprinting Device (QID) developed by EMC².
Current Resources & Events
The Book That Started It All
---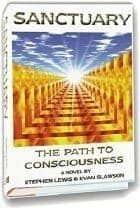 Read about the decades of work that preceded the evolution of AIM and about the ability and urgency for all of us to self-heal in our book, Sanctuary: The Path to Consciousness. A few chapters from the book are available online here, and you can now purchase the book in our online store with PayPal.

Topics on How to Live Better
---
---
Visits from AIM Participants
Verdine White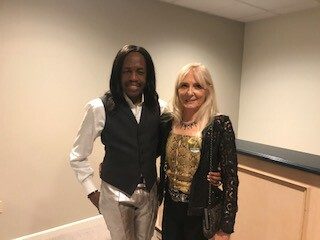 Another awesome night seeing my great friend and AIM paticipant/bass player supreme Verdine White with his amazing band Earth Wind And Fire!
---
Rakim
---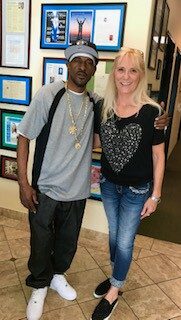 Great friend and AIM Program supporter musician Rakim
stopped in to say hello while performing in Las Vegas.
What a sweet man. Made our day!
---
Featured AIM Participant Priscila Rodriguez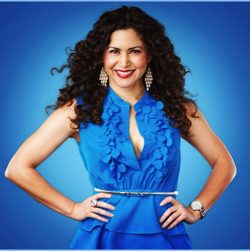 Hello. My name is Priscila Rodriguez and I have been on the AIM Program of Energetic Balancing since 2013. I was introduced to this amazingly powerful program in 2007 through Kevin Trudeau's book called "Natural Cures They Don't Want You to Know About." Had I known about this life-changing experience and journey I'm enjoying today, I would have signed up in 2007.
I can confidently state, I attribute my radiant health to the AIM Program. It's been a vital wellness tool of mine over the past six years. Prior to the AIM Program, I did everything I knew of to feel good. I read every self-help book I could find; worked out for at least an hour and half every day; ate organic food; fasted twice a year for about 5-7 days; saw a natural homeopathic doctor; took herbal supplements; used essential oils; made time for Reiki sessions; saw SRT and PHYCH-K therapists; got massages and tried almost every energetic healing modality out there just to function. Even after using all of these wellness tools, I felt I needed more.
In November of 2013, with all the wellness work I had done, I was finally in a place where I said to myself, "This is my new bottom." I actually felt normal for the first time. That day, I filled out my AIM application, submitted my picture and was ready for the quantum leap.
My physical body was my major challenge since day one. I was born with a meningioma tumor under my jawline on the left side of my throat and it was surgically removed by the time I was one and a half years old. I had eczema throughout my body and I was very sensitive to harsh soaps, detergents and any type of lotions with perfume. I was limited to what I could eat since EVERYTHING made my stomach hurt and I would get sick often. Growing up, I was angry, sad, frustrated, sometimes happy, yet emotionally and spiritually conflicted.
Emotionally and spiritually, I had an underlining feeling of unworthiness. I now know it was due to my religious upbringing that I was programmed with. With the lack of emotional support and love one needs growing up, it led me to prove my worth through work, physical perfection and social approval. This caused me to be extremely judgmental towards myself and others and I unfortunately lost a lot of happy moments due to my rigidness.
I will admit, even though I looked up the AIM Program of Energetic Balancing online and read all the testimonials, I was still skeptical at first. So I made an appointment to visit the office since I was going to be in Las Vegas for a Real Estate Convention.
Immediately after meeting Roberta and the staff, any anxiety, doubt and fear completely went away. The moment I walked into the office, I was embraced with compassion and sincere love for my well-being. I knew I was exactly where I needed to be.
The moment I went on the AIM Program trays, there was an instant shift in my awareness and physically I had these soft tingling vibrations that ran up and down my body. I just knew it was my new beginning! Within a couple of months, I had more energy and I even woke up happy! I continued my overall wellness routines since I figured I got my body this far, might as well keep the momentum going.
Fast forward to today. I'm 39 years old, and I feel better than I have ever have! I also look 10 years younger. From first-hand experience, I can tell you the AIM Program works. It really enhances you physically, emotionally and spiritually.
In this universe where everything and everyone is connected, I now understand that all my conscious and unconscious painful struggles taught me how to take care of myself. So now, I can share my experiences with others and show them that there is hope and wonderful wellness tools out there, that are absolutely affordable.
My overall well-being is at its best, based on my physical proof, emotional strength and spiritual improvement. Allowing me to firmly state with confidence that AIM Program is the BEST wellness tool out there!
And with a humble heart, I would like to thank Roberta, Peter, Evan and the AIM family staff for ALL that you do!
Sincerely,
Priscila Rodriguez
---
Blankets For Charity




EMC2 Central Ladies dedicate their skills and time to make 120 blankets for Catholic Charities in Las Vegas and The Barbara Sinatra Foundation for Abused Children in Palm Desert, Ca. Helping to make a better world for those in need.

We are Vegas Strong!


AIM Essentials
---
Sign Up Here to Receive our Weekly Newsletter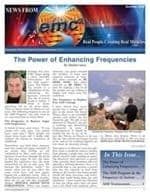 News about newly-revealed balancing-energies,
featured stories about experiences on AIM,
announcements for upcoming talks and more.
Click here to read our newsletter!
Fill out the information below to receive our weekly newsletter!

---
*EMC² Disclosure: AIM Energetic Balancing is not medicine or healthcare and it does not diagnose, treat, prevent or cure disease. EMC²'s holographic, spiritual technology helps you heal energetic imbalances in consciousness, where everything is created and where all true healing occurs. Only you can heal you – AIM assists you in doing so, 24/7. Imbalances in consciousness are what EMC² believes to be the predispositions, precursors or potentials for eventual negative manifestation, unless healed by you. Once healed from your consciousness, imbalances are gone for good and can neither manifest nor be passed on to offspring. Hence the phrase "Become the first in the history of your family with no family history, (except the good stuff)". Just as every individual is unique, every AIM participant's healing experience is unique to them.