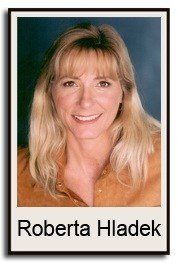 Roberta Hladek is a co-founder of the energetic Matrix Church of consciousness, LLC also referred to as EMC². She is head of operations at the company headquarters in Las Vegas, NV and oversees over 60 EMC² Facilitators worldwide. To date, the AIM Program of Energetic Balancing has assisted thousands of people on their path to self healing.
Thirty years ago, Roberta began working with Stephen Lewis after being injured in a car accident. Having a natural attraction to alternative therapies, she consulted Lewis for help. At the time, he had his private practice in which he incorporated acupuncture and homeopathy in conjunction with subtle energy research, physics, oriental healing arts, philosophy and spirituality. As Roberta experienced accelerated healing and achieved a full recovery, she was experiencing tremendous shifts in her emotional and physical healing. This spawned her passion for energetic work. She left her successful career in the corporate world, obtained a degree in homeopathy, and partnered with Lewis, taking on an instrumental role in expanding his practice and, years later, in making the miracle called the AIM Program of Energetic Balancing known and available to people world-wide.
Roberta is now in charge of researching all energetic imbalances and has had a profound impact in discovering countless balancing frequencies in the last two years along with her other duties. She is a co-founder of the Energetic Matrix Church of Consciousness, LLC (EMC²), with Stephen Lewis and Evan Slawson. She's made it her life's work to help thousands worldwide discover the benefits of the AIM Program. She is also responsible for developing the Energy Goal Cards and AIM Essentials conference calls and is the inspiration for the character "Jennifer" in the novel Sanctuary: The Path To Consciousness, Max's ever-patient assistant/alchemist.
---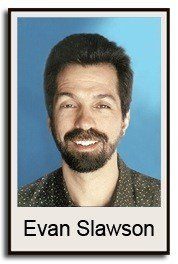 Evan Slawson likes to say he began his exploration of consciousness at birth, although he's certain that it began long before birth for each of us.
His varied background in communications, high-technology and a multitude of spiritual disciplines has been essential to the vital role he fills as an EMC² co-founder. Evan is also the narrator in and co-author of the novel Sanctuary: The Path To Consciousness.
In the early 1990s, a friend referred Evan to Stephen Lewis, whose private practice came recommended as an alternative to the Western and Eastern doctors who were baffled by some long-term health issues that had persisted despite Evan's best self-care efforts. The transformative well-being Evan experienced quickly changed his amazement at Stephen's energetic evaluation and subsequent healing techniques into a realization that this work was the focus of a precognitive vision that had come to him two decades before. He soon partnered with Stephen, applying his business acumen, technology experience and spiritual vision as he delved into the realms of subtle energy and Quantum Consciousness. He became instrumental in the evolution of the spiritual technologies Stephen was using. These evolutionary and revolutionary changes ultimately resulted in the self-healing technology known today as the AIM Program of Energetic Balancing.
In 1998, Stephen and Evan wrote the novel, Sanctuary: The Path to Consciousness, to illustrate the concepts behind their energetic healing technologies and chronicle how EMC² and the AIM Program emerged from Stephen's hugely successful referral-only private practice as a result of changes in the foundational spiritual technologies.
Stephen and Evan, along with fellow co-founder Roberta Hladek, founded EMC² (Energetic Matrix Church of Consciousness, LLC) to provide Energetic Balancing in the spiritual context it demanded.
Along with serving as the technology wizard, designing, building, programming and overseeing the massive AIM equipment and all administrative systems necessary for every facet of the EMC² operation, Evan's spiritual vision and message of empowerment to heal are as strong and impactful as ever. His insights continue to inspire people on conference calls and interviews, and his creativity gives rise to highly popular AIM resources such as the AIM Healing Meditation and masterful articles such as States of Imbalance, The Technology of Prayer in Healing and Science: Religion in Sheep's Clothing.
---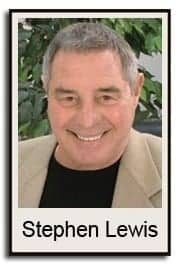 1938-2016
Stephen said many times that his family told him that whatever he was going to do in life, he had better do it quickly because the men in his family die young. He said that, before him, the longest any male in his family lived was to age 63. EMC² and the AIM Program came into being when he was 60 years old. Stephen credited the AIM Program with him beating the old record. He transitioned shortly before his 78th birthday.
If health, healing, extreme well-being, self-empowerment, longevity, anti-aging and higher consciousness are areas of interest to you, you'll wish you discovered the work of Stephen Lewis years ago. He devoted 40+ years to helping people unleash their innate potential to heal themselves on every level – physical, emotional, mental and spiritual.
After decades of extensive study and practice in the healing arts (including degrees in chiropractic, acupuncture, homeopathy, Oriental Medicine and more) and quantum mechanics, he closed his hugely successful, waiting-list-only private practice in 1998 to launch EMC² (Energetic Matrix Church of Consciousness, LLC). His spiritual, holographic, self-healing technology has gone on to help almost 60,000 world-wide so far to heal the underlying energetic imbalances behind their dis-ease potentials, 24/7, as they lead their busy lives. While many rely solely on things outside of themselves to attempt to treat symptoms or prevent them from manifesting, people using the AIM Program (All Inclusive Method) are effortlessly becoming "the first in the history of their family with no family history (except the good stuff)".
To help people understand that they are the only ones who can heal themselves, Stephen co-wrote the novel, Sanctuary: The Path To Consciousness, which is based on the reality of his decades of work and private practice and how they evolved into the AIM Program, with EMC² co-founder Evan Slawson.
Stephen leaves an outstanding legacy: The relentless expansion of the huge number of frequencies already identified and in the AIM database that Stephen began, continues. And his many articles on the need for healing, such as "Deconstructing/Reconstructing Humpty Dumpty" and on some of the "empowerment and enhancing frequencies" on AIM, such as "Appreciating the Miraculous" and "Replacing Anger with Forgiveness", continue to be the definitive sources of information on The AIM Program.