---
Helping people and pets, worldwide, since 1999 self-heal 24/7 to achieve remarkable levels of balance and well-being
A Landmark for Health Lovers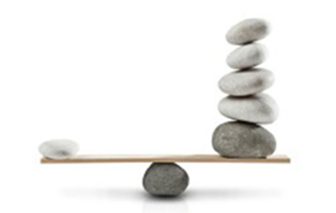 Discover the power of YOU!
Healing non-stop on AIM*
The AIM Program of Energetic Balancing can help you get to extreme well-being, on every level: physical, mental, emotional, and spiritual
Discover the joy of shedding limiting perspectives that block your potential for abundance
Thousands upon thousands of powerful balancing energies supporting you, 24/7: for healing and anti-aging; to enhance feelings of gratitude, unconditional love, courage, worthiness & thousands more
Backed by decades of spiritual research and private healing practice
Weekly newsletter e-mails and radio shows by EMC² Founders, to support and update you
---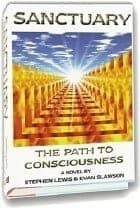 Read about the decades of work that preceded the evolution of AIM and about the ability and urgency for all of us to self-heal in our book, Sanctuary: The Path to Consciousness. A few chapters from the book are available online here, and you can now purchase the book in our online store with PayPal.

---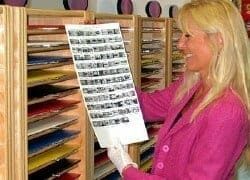 ---
Take a virtual AIM Program Tray Tour with EMC² Founder Roberta Hladek. The video will give you an inside look at the Quantum Consciousness Imprinting Device (QID) developed by EMC². The QID is the output portion of The AIM Program called "the trays" which hold thousands of photographs of AIM participants.
Take the Short Tour!
Current Resources & Events
---
**Special Series**
Topics on how to Live Better
Would you like to be more productive, have more stamina and vitality and enjoy good energy in your daily life?
You have come to the right place. Its called
Energetic Balancing.
Frequencies which are like waves of energy are sent to you to match up with frequencies that we are made up of. These patterns are all of our family history of dis-ease. For example one of my grandfathers had diabetes, while my dad had cancer and heart problems, my grandmother had asthma and lung issues. These are passed down to us. Most of the time whatever we inherit becomes active at some time in our lives.
Energetic Balancing can help us to change the course of our family history by removing these energy patterns from our being so we can live our lives longer, happier and healthier.
To learn more contact us at
877.500.3622
Most of us find that we have some form of stress on a daily basis. Some days more than others.
Either it's the traffic to and from work, work related issues or issues in the home.
Here are 3 easy ways to help relieve everyday stress.
1. Exercise-take a walk at lunch, after dinner with the family dog and or the family
If you like to run take a before dinner run to release the tension of the day
2. Take up a hobby-Maybe playing a musically instrument, painting etc., knotting, crocheting, needlepoint, leaded glass, woodworking or even restoring a car.
3. Try coloring. Yes there are very fun adult coloring books. You can find them at craft stores like Michaels, Hobby Lobby and Target to name a few. You can find all sorts of subjects, beach scenes, mandalas, flowers etc. Get yourself a great bunch of cool pens and color away.
Send us pictures! info@energeticmatrix.com. I would love to see what you have done to de-stress.
---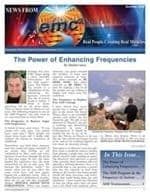 News about newly-revealed balancing-energies,
featured stories about experiences on AIM,
announcements for upcoming talks and more.
Click here to read our newsletter!
Every Thursday:   9-10 AM (Pacific), 10-11 AM (Mountain), 11 AM-12 PM (Central), 12-1 PM (Eastern)

Listen to the founders' weekly show for the latest updates on the AIM Program and our potential well-being as AIM participants. Click here for more information about the show.
To listen LIVE or download anytime, go to www.talkshoe.com/tc/1329.
To listen LIVE over the phone, dial 724-444-7444, call ID:1329
Click here for a list of past Special Guests from the Everything Is Energy show.
---
May Founder Call
Surprise Mystery Lecture with Evan Slawson
May 18th 2016 5pm PST
---
*EMC² Disclosure: AIM Energetic Balancing is not medicine or healthcare and it does not diagnose, treat, prevent or cure disease. EMC²'s holographic, spiritual technology helps you heal energetic imbalances in consciousness, where everything is created and where all true healing occurs. Only you can heal you – AIM assists you in doing so, 24/7. Imbalances in consciousness are what EMC² believes to be the predispositions, precursors or potentials for eventual negative manifestation, unless healed by you. Once healed from your consciousness, imbalances are gone for good and can neither manifest nor be passed on to offspring. Hence the phrase "Become the first in the history of your family with no family history, (except the good stuff)". Just as every individual is unique, every AIM participant's healing experience is unique to them.