Discover the power of YOU healing non-stop on AIM*
Helping people and pets, worldwide, since 1999 self-heal 24/7 to achieve remarkable levels of balance and well-being
The AIM Program of Energetic Balancing can help you get to extreme well-being, on every level: physical, mental, emotional, and spiritual
Discover the joy of shedding limiting perspectives that block your potential for abundance
Thousands upon thousands of powerful balancing energies supporting you, 24/7: for healing and anti-aging; to enhance feelings of gratitude, unconditional love, courage, worthiness & thousands more
Backed by decades of spiritual research and private healing practice
Weekly newsletter e-mails and radio shows by EMC² Founders, to support and update you
---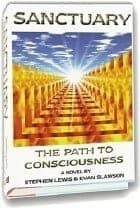 Read about the decades of work that preceded the evolution of AIM and about the ability and urgency for all of us to self-heal in our book, Sanctuary: The Path to Consciousness. A few chapters from the book are available online here, and you can now purchase the book in our online store with PayPal.

---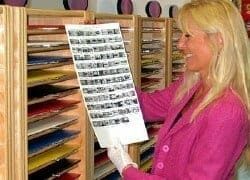 ---
Take a virtual AIM Program Tray Tour with EMC² Founder Roberta Hladek. The video will give you an inside look at the Quantum Consciousness Imprinting Device (QID) developed by EMC². The QID is the output portion of The AIM Program called "the trays" which hold thousands of photographs of AIM participants.
Take the Short Tour!
Current Resources & Events
---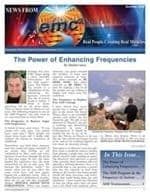 News about newly-revealed balancing-energies,
featured stories about experiences on AIM,
announcements for upcoming talks and more.
Click here to read our newsletter!
Every Thursday:   9-10 AM (Pacific), 10-11 AM (Mountain), 11 AM-12 PM (Central), 12-1 PM (Eastern)
Listen to Stephen Lewis' weekly show for the latest updates on the AIM Program and our potential well-being as AIM participants. Click here for more information about the show.
To listen LIVE or download anytime, go to www.talkshoe.com/tc/1329.
To listen LIVE over the phone, dial 724-444-7444, call ID:1329
Click here for a list of past Special Guests from the Everything Is Energy show.
Unlike Humpty, who couldn't be put back together, even with lots of outside help, you can heal those weak areas you may have inherited, and become the first in the history of your family with no family history (except the good stuff). Read about this incredible potential you have in
Deconstructing/Reconstructing Humpty Dumpty
, an article by Stephen Lewis.

Because we have answers. Check out our
Q&A
.
---
*EMC² Disclosure: AIM Energetic Balancing is not medicine or healthcare and it does not diagnose, treat, prevent or cure disease. EMC²'s holographic, spiritual technology helps you heal energetic imbalances in consciousness, where everything is created and where all true healing occurs. Only you can heal you – AIM assists you in doing so, 24/7. Imbalances in consciousness are what EMC² believes to be the predispositions, precursors or potentials for eventual negative manifestation, unless healed by you. Once healed from your consciousness, imbalances are gone for good and can neither manifest nor be passed on to offspring. Hence the phrase "Become the first in the history of your family with no family history, (except the good stuff)". Just as every individual is unique, every AIM participant's healing experience is unique to them.