---
Helping people and pets, worldwide, since 1999 self-heal 24/7 to achieve remarkable levels of balance and well-being. At EMC² we strive to make your life better.
A Landmark for Health Lovers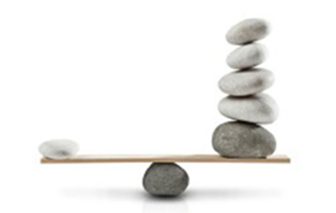 Discover the power of YOU!
Healing non-stop on AIM*
The AIM Program of Energetic Balancing can help you get to extreme well-being, on every level: physical, mental, emotional, and spiritual
Discover the joy of shedding limiting perspectives that block your potential for abundance
Thousands upon thousands of powerful balancing energies supporting you, 24/7: for healing and anti-aging; to enhance feelings of gratitude, unconditional love, courage, worthiness & thousands more
Backed by decades of spiritual research and private healing practice
Weekly newsletter e-mails and radio shows by EMC² Founders to support and update you
---
Founder Calls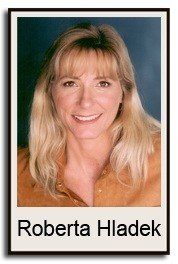 Misconceptions and Realities of Self-Healing With AIM Part II
Wednesday October 19, 2016
---
---
Take a virtual AIM Program Tray Tour with EMC² Founder Roberta Hladek. This short video will give you an inside look at the Quantum Consciousness Imprinting Device (QID) developed by EMC².
Current Resources & Events
Topics on How to Live Better
**Special Holiday Series**
As the holidays approach if you're like me I am always trying to find that "perfect gift".
Something they will remember for years to come. Something healthy, helpful, and special. Not an everyday thing. Here are some ideas I came up with that have worked for me:
1. A gym membership(my sister still thanks me)
2. A new outfit to wear to the gym because when you feel good you will want to workout. (My mom loved this)
3. Gift card to a great new restaurant
4. The AIM Program. This I have given to many of my family members and they have been over the moon happy with it. I put them on a Family Plan and it was the best gift ever.
Happy Holidays and wonderful New Year!
---
The Book That Started It All
---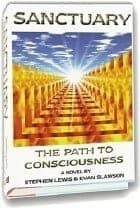 Read about the decades of work that preceded the evolution of AIM and about the ability and urgency for all of us to self-heal in our book, Sanctuary: The Path to Consciousness. A few chapters from the book are available online here, and you can now purchase the book in our online store with PayPal.

---
Weekly Food for Thought
---

Change your Energy in One Easy Step
Did you know that cleaning the corners of each room in your home could change your energy?
I put it to the test and did so. What a subtle difference it made.
Give it a try and see.
Worst case you get your house cleaned!
Sign Up Here to Receive our Weekly Newsletter


News about newly-revealed balancing-energies,
featured stories about experiences on AIM,
announcements for upcoming talks and more.
Click here to read our newsletter!

Fill out the information below to receive our weekly newsletter!




Please join Roberta Hladek, co-founder of The AIM Program of Energetic Balancing for the latest on newly revealed imbalances (what they're similar to, how they may manifest, how "rare" or common they may be) and enlightening discussions on Stephen's ever-expanding research and testing techniques and their implications for the comprehensiveness of the AIM Program and our potential well-being as AIM participants.
1st and 3rd Thursday each month:  9-10 AM (Pacific), 10-11 AM (Mountain), 11 AM-12 PM (Central), 12-1 PM (Eastern)

To listen LIVE or download anytime, go to www.talkshoe.com/tc/1329.
To listen LIVE over the phone, dial 724-444-7444, call ID:1329

Click here for a list of past Special Guests from the Everything Is Energy show.
---
*EMC² Disclosure: AIM Energetic Balancing is not medicine or healthcare and it does not diagnose, treat, prevent or cure disease. EMC²'s holographic, spiritual technology helps you heal energetic imbalances in consciousness, where everything is created and where all true healing occurs. Only you can heal you – AIM assists you in doing so, 24/7. Imbalances in consciousness are what EMC² believes to be the predispositions, precursors or potentials for eventual negative manifestation, unless healed by you. Once healed from your consciousness, imbalances are gone for good and can neither manifest nor be passed on to offspring. Hence the phrase "Become the first in the history of your family with no family history, (except the good stuff)". Just as every individual is unique, every AIM participant's healing experience is unique to them.