---
Helping people and pets, worldwide, since 1999 self-heal 24/7 to achieve remarkable levels of balance and well-being. At EMC² we strive to make your life better.
Discover the Power of YOU! Healing non-stop on AIM*
---
Founder Calls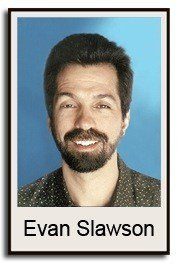 It's easy to take AIM for granted, but a quick review of some of the principles that AIM relies on can help you recharge for better results.
Wednesday February 15th, 2017
---
---
Take a virtual AIM Program Tray Tour with EMC² Founder Roberta Hladek. This short video will give you an inside look at the Quantum Consciousness Imprinting Device (QID) developed by EMC².
Current Resources & Events
The Book That Started It All
---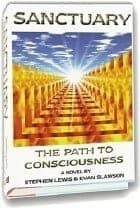 Read about the decades of work that preceded the evolution of AIM and about the ability and urgency for all of us to self-heal in our book, Sanctuary: The Path to Consciousness. A few chapters from the book are available online here, and you can now purchase the book in our online store with PayPal.

Topics on How to Live Better
---
---
Featured Testimonial
Greg from California – AIM participant since March 1999
Greg describes how the AIM Program has helped him to be healthy, happy, and prosperous after quitting steroids and leaving body building as a sport.
"I first came in contact with energetic balancing when I met Steve and Roberta in 1997. I had switched careers from being a national ranked/ pro body builder to personal trainer.
The energetic balancing was fascinating to me and I had great improvements in my physical, mental and emotional health that helped balance out the years of my past.
It wasn't that I had "abused" my body while bodybuilding, I am one of the few that took care of my body/physique. Bodybuilding is a lifestyle, an art and is very demanding on the physical body with the intense training. Add to that the use of steroids, it still took a toll on mine.
I've now been off stage since 1996 and off the use of steroids and I have lost over 80lbs. With the help of the AIM Program I am healthy, happy, prosperous, on my path and living the life I love and deserve. Which is helping people to be healthy, achieve and maintain their goals of a great physical shape and maintain a quality of life both emotionally and physically.
Thank you EMC² and the AIM Program!"
UPDATE:
After leaving the sport 20 years ago he has made a successful return earning Number 1 in the Physique category as well as best physique overall on February 11, 2017 as pictured below.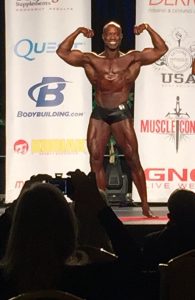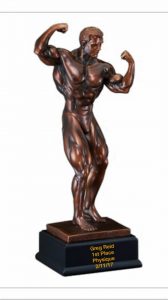 ---
---
**Health Series**
Motivating yourself one goal at a time
I am a big advocate for setting goals as a motivator. Since I was a child I always seemed to be setting my sights on something. Either a new bike or a better grade on a math test. As I got older and found running as a great exercise, I set goals for myself. First, for how many hours I could run, and then distance. This was major for me as I had been in an automobile accident and hurt my back. My doctor told me that skiing and running would no longer be something I would be able to take part in. I set out to prove them wrong participating in 2 Los Angeles Marathons, completing them in 4 hours and 23 minutes! Not to mention all the miles I ran before and in between the marathons. I used to write them down on a paper in my day runner. Then I thought it would be more fun to make up a nice pretty card to hopefully help others the way it helped me.
So I created "goal cards".
Since everything we think is energy, we need to make sure when we write a goal that we really feel it, own it and have positive thoughts about it. I read it everyday. Sometimes I carry it with me in my purse or tape it to the bathroom mirror so when I am brushing my teeth I can read it and think about it. You will find that it keeps you on a positive note and those goals will come to full fruition. Try all of these or one at a time. See how you can change your mood and feel happy and healthy. Since thoughts have an energy pattern, thoughts of healing, gratitude, joy and abundance attract more of the same. Knowing this, you may begin to think differently, speak differently and act differently. Best selling financial planner Suze Orman gave this sound money advice: "Every time you speak of money, ask yourself, do I wish this to be true? If the answer is no, then you need to stop saying what you are saying" This smart tip does not just apply to money, it can apply to every area of your life.
Use the cards by saying that you are already grateful for what is yet to happen. If that thought is too daunting or hard to do, you can cross out the words "I am grateful for" and replace with "Wouldn't it be nice if." Pay particular attention to any negative thoughts that may occur in your head directly after you write your positive goal. Work to rid your mind of these negative energy blockages that are standing between you and your goal. As a participant in the AIM Program, you are already energetically removing the blockages in your life. By actively writing and speaking what you wish to call forth in your life, you can add a whole new level to your transformation process.
Samples
I am grateful that I like to walk everyday and I have lost 10 pounds.
Wouldn't it be nice if I felt like walking every day and lost 10 pounds?
You can create so much by setting goals for yourself. No goal is too small or too big for the cards. We look forward to hearing your success story.
Sign Up Here to Receive our Weekly Newsletter


News about newly-revealed balancing-energies,
featured stories about experiences on AIM,
announcements for upcoming talks and more.
Click here to read our newsletter!

Fill out the information below to receive our weekly newsletter!




Please join Roberta Hladek, co-founder of The AIM Program of Energetic Balancing for the latest on newly revealed imbalances (what they're similar to, how they may manifest, how "rare" or common they may be) and enlightening discussions on Stephen's ever-expanding research and testing techniques and their implications for the comprehensiveness of the AIM Program and our potential well-being as AIM participants.
1st and 3rd Thursday each month:  9-10 AM (Pacific), 10-11 AM (Mountain), 11 AM-12 PM (Central), 12-1 PM (Eastern)

To listen LIVE or download anytime, go to www.talkshoe.com/tc/1329.
To listen LIVE over the phone, dial 724-444-7444, call ID:1329

Click here for a list of past Special Guests from the Everything Is Energy show.
---
*EMC² Disclosure: AIM Energetic Balancing is not medicine or healthcare and it does not diagnose, treat, prevent or cure disease. EMC²'s holographic, spiritual technology helps you heal energetic imbalances in consciousness, where everything is created and where all true healing occurs. Only you can heal you – AIM assists you in doing so, 24/7. Imbalances in consciousness are what EMC² believes to be the predispositions, precursors or potentials for eventual negative manifestation, unless healed by you. Once healed from your consciousness, imbalances are gone for good and can neither manifest nor be passed on to offspring. Hence the phrase "Become the first in the history of your family with no family history, (except the good stuff)". Just as every individual is unique, every AIM participant's healing experience is unique to them.