There are many program options when enrolling in the AIM Program. Everything you need to get started is below. After opening the forms below, you may type in your information, then print the forms and add appropriate signatures. You cannot save the typed-in form on your computer, so please be sure to print before closing the file.
To download the forms below you will need the latest free version of Adobe Reader.
---
Individual AIM Application
---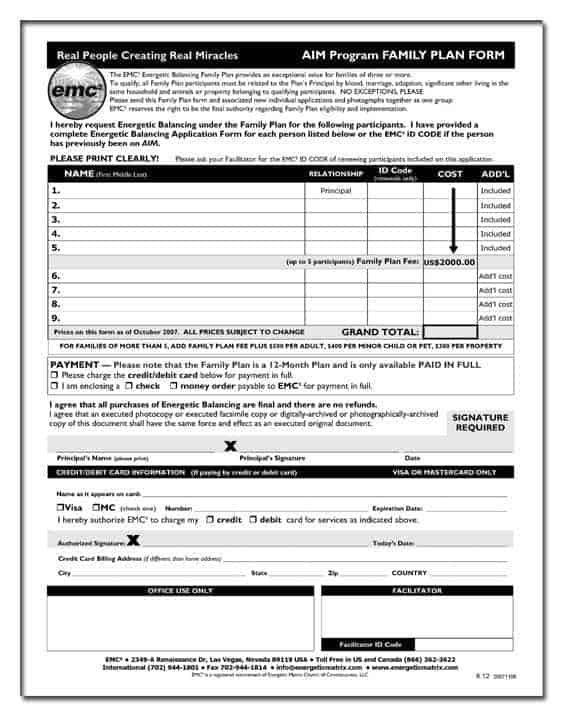 Complete this one page form (one per family) in addition to the Individual Application if you wish to save nearly 60% off an individual program. For $2,000 – any combination of 5 family members, pets or houses can be combined for a family plan program.
This is the only form you need to renew your family plan.
Family Plan AIM Application
---